Pet panties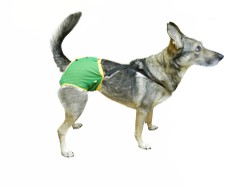 Suitable for male and female pets with incontinence or for females in season flow. Can be used with hygienic or urological pads and for diaper fixation.
The inner side is made of knitted cotton fabric, the outer is made of mesh fabric which makes panties durable and breathable.Fitted with strap that prevents panty dropping.
Suitable for all sized dogs and cats.
Color: