.
Dog Wheelchair Quadro
"Quadro" with four wheels is fully supportive cart for pets with forelimb and hindlimd disabilities.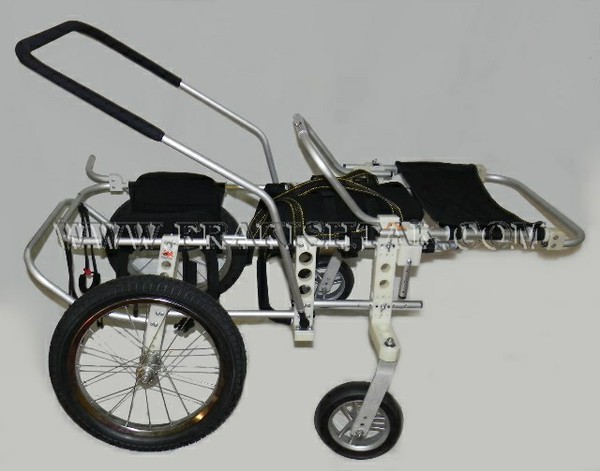 Indicated for pets with mobility issues (hindlimb paresis/paralysis, bone fracture or amputation due to illness or trauma etc.) as well as for postoperative rehabilitation.
Such problems in pets are generally caused by miscellaneous vestibular defects, toxic poisoning, viral diseases, cerebropathies, limb and spinal traumas and disorders etc.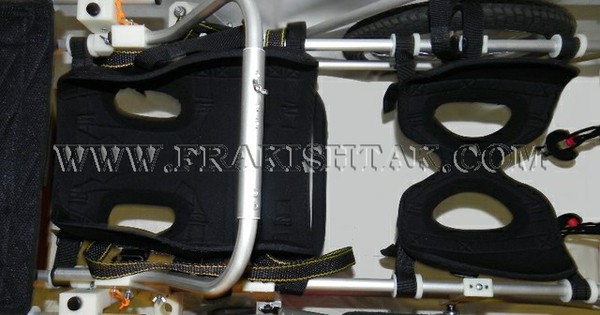 How to order?

1. Download Order Form
2. Take measurements
3. Send us the Order Form
4. Payment
Download Order Form

(38.0 KB)
Size
Description
Price
(Euro)

XXS




Polyurethane wheel bearings - D60-100, Depending on the sized dog.
Weight of cart + / - 1.0 kg
(Chihuahua, Yorkshire Terrier, etc.)

€530
Пересылка
Shipping



XS

Polyurethane wheel bearings - D90-145, depending on the sized dog.
Weight of cart + / - 2.0 kg
(Cats, Toy Terrier and other breeds of dogs dwarf)


€530


Пересылка
Shipping

S

Polyurethane wheel bearings - D125-145 or pneumatic D7'', D10''.
Weight of cart + / - 3.0 kg
(Dachshund, Pug, French buddog, miniature poodles and other small breeds)


€530


Пересылка
Shipping

M

Pneumatic wheel bearings - D10'', D12 ", D14'', D16". W
eight of cart + / - 7.0 kg
(Cpaniel, Fox terrier, poodle and other breeds of medium size)


€680


Пересылка
Shipping

M+

Pneumatic wheel bearings - D10'', D12 ", D14'', D16". W
eight of cart + / - 8.0 kg
(Medium size breeds, 25kg and up)


€715


Пересылка
Shipping

L

Pneumatic wheel bearings - D10'', D12 ", D14'', D16".
Weight of cart + / - 10.0 kg
(Cpaniel, Fox terrier, poodle and other breeds of medium size)


€750


Пересылка
Shipping

XL

Pneumatic wheel bearings

- D14''. D16'', D20''.


Weight of cart

+/- 12,0 кг
(Mastiff, Saint Bernard Dog and other giant breeds)


€850


Пересылка
Shipping